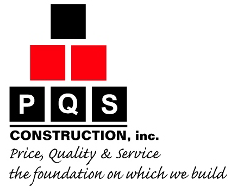 PQS Construction, Inc. is dedicated to building Price, Quality and Service into every project we do. We hold ourselves to these values to deliver a price that is fair, quality that exceeds expectations, and the service you demand. For too long customers have had to chose two (or less) of these core principals when selecting a contractor. Don't settle for less than you deserve.
The Principals of PQS Construction have successfully managed over $300 million dollars of commercial construction, over 2,500 multi family units, and single family residences. With over 32 years General Contracting and Construction Management, our experience speaks for itself.
We are a full service General Contractor and Construction Manager engaged in Commercial, Residential and Remodeling construction projects in North Carolina and Florida.  PQS Construction has over 32 years of Construction Project Management expertise and in excess of 300 million dollars of completed projects throughout the country.
PQS Construction's services include: Turn-key Pre-Construction Design and Budgeting, Architectural and Engineering Services Coordination, Construction Management Services, Commercial Construction, Commercial Remodeling, Luxury Custom Homes, Residential Teardown Reconstruction, and Residential Remodeling.
Often in the construction industry clients are forced to compromise values in selecting a contractor. There is a relationship between Price, Quality and Service. PQS Construction, Inc. was founded to deliver the Price you need, the Quality you expect, and the Service you demand.  You CAN Have All Three!
PQS is not only our name, but also the foundation on which we build. With our extensive experience in construction management we know the expectations of our clients, and challenge ourselves to exceed them. Your construction project will be built with the same care and expertise we demand.  It is your project with our name on it. 
We are interested in building a relationship and earning your trust. Please feel free to call us and see how we might serve your construction project needs.  We are more than happy to assist in any way possible.  We look forward to meeting you and proving to you that we can deliver Price, Quality, & Service to exceed your expectations.